Dario Diaz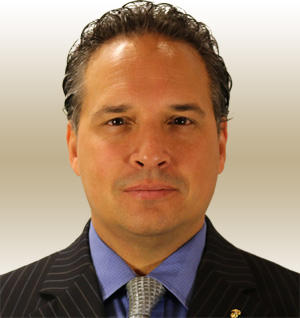 Dario D. Diaz was born in Tampa, Florida, on June 26, 1967. His father immigrated from Cuba as a political exile first seeking asylum in Venezuela. His mother was the child of Spanish immigrants and a lifelong resident of Tampa.
Diaz graduated from Tampa's Jefferson High School and enrolled at the University of Florida. While attending the University of Florida, Diaz became active in the Naval ROTC program which ultimately resulted in his enlistment in the United States Marine Corps in 1987. He attended Marine Corps Boot Camp at Parris Island, South Carolina, where he graduated first in his Platoon, distinguishing himself as Honor Man. While in the Marines he received various awards and commendations. After Diaz completed his service he returned to Tampa but was reactivated to serve in Operation Desert Storm. Diaz received a Certificate of Commendation from the Commandant of the Marine Corps for his service and performance during Operation Desert Storm.
After completion of Desert Storm duty, Diaz began work as a computer field engineer for Medata, Inc. Diaz continued to pursue his educational objectives, contemporaneously receiving a B.A. degree in Economics and Finance and a B.A. degree in Government and Politics from the University of Texas at Dallas, both Summa Cum Laude. He continued his work as a computer field engineer acquiring technical skills and computer expertise in both the software and hardware areas. Upon completion of his undergraduate studies, Diaz enrolled at Baylor University School of Law. While at Baylor he was a member of the Harvey M. Richie Moot Court Society and was on the Dean's List. He continued to refine his technical computer skills by writing a statistical computer program used by the Baylor Law School for pair matching mock trial competitions.
Upon completion of law school in 1996 Diaz returned to Tampa and entered private practice as a partner in the law firm of Fernandez & Diaz, P.A. Diaz is admitted to practice before the Supreme Court of the United States, the Supreme Court of Florida and the United States District Court for the Middle District of Florida. In 1997 Diaz participated in the representation of three alleged Cuban skyjackers, Adel Regalado, Jose Bello Puente and Leonardo Reyes, on the night before testimony began in United States District Court. At the conclusion of trial the three defendants were acquitted of air piracy. Immediately the Immigration Service proceeded with detention and removal proceedings. In a highly publicized case in 1998 the Immigration Court ruled in favor of the three men granting them political asylum and withholding of removal. The government appealed to the Board of Immigration Appeal. A massive appellate process was undertaken. In October of 2002 the Board of Immigration Appeals affirmed the decision of the lower court.
Diaz also assumed the representation of Jose Dionisio Suarez Esquival, implicated by the United States in the assassination of former Chilean Ambassador Orlando Letelier in Washington D.C. in 1976. During the process Suarez became entangled in the extradition proceedings of General Augusto Pinochet by the Kingdom of Spain and the ancillary investigation by the Republic of Chile. In August 15, 2001, Suarez was freed after nearly a decade of detention. Diaz walked Suarez Esquival out of jail. The photo grabbed headline news around the world.
Diaz later directed the successful defense in State of Florida v. Noe Ramirez, at one time identified as the individual that tossed a boulder off the I-75 overpass in Bradenton, Florida, tragically killing a well known and respected University of Alabama professor. In August of 2000, Diaz was asked to speak at DEFCON, the largest conference for computer security, cryptography and hacking held in the United States. His lecture dealt with the Digital Millennium Copyright Act (DMCA) and the legal aspects of the law. A Russian programmer and citizen, Dmitri Sklyarov, who was also a conference lecturer, was arrested by federal authorities for criminal charges stemming from the DMCA. In news stories the national media identified Diaz as the leading expert in the area.
In 2014 the Florida Bar named Diaz to the prestigious Florida Bar Technology Committee which is tasked with coordinating and implementing technology issues for all aspects withing the legal community. He has lectured in several Continuing Legal Education credit courses at various groups and local bar associations including the Tampa Bay Trial Lawyers Association, the Pinellas County Criminal Defense Lawyers, the Hillsborough County Bar Association, and the National Business Institute.
Diaz's trial practice involves civil, criminal, and foreclosure cases. He has tried cases in criminal, personal injury, and various civil matters. Diaz is married to his high school sweetheart, Lisa. They have three children.
David Sharpe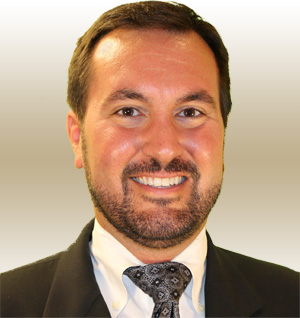 David D. Sharpe was born in Prince Edward Island, Canada in 1975, and grew up in Nova Scotia and Ontario, his father a banker and his mother a music teacher. Sharpe graduated at the top of his high school class in Milton, Ontario, receiving the Governor General's Academic Medal. He earned the Piano Performer's Associate of the Royal Conservatory of Toronto, and graduated from Mount Allison University in New Brunswick, Canada as Valedictorian, earning a Bachelor of Music, with Distinction, and a Bachelor of Education.
Sharpe went on to complete a Master of Music and Doctor of Musical Arts in piano performance and pedagogy at Arizona State University. He was 3-time state collegiate winner for Arizona in piano in the MTNA performance competitions, winner of the Atlantic Young Artists Competition in Canada, and has performed, taught, presented and judged throughout the US, Canada and in Europe. He continues his affiliation with the Royal Conservatory of Music as a senior examiner for RCM Examinations, periodically examining candidates in piano throughout the US and Canada.
Sharpe completed his Juris Doctorate at Arizona State University, Sandra Day O'Connor College of Law, in 2007, where he was a Pedrick Scholar and took part in Moot Court. While at law school, Sharpe clerked for Judge Michael Jones in the Maricopa County Superior Court, civil division. In the summer of 2007, Sharpe attended the University of Victoria, ASU's sister law school in Canada, where he completed the Asian Business Law program.
Sharpe began practicing law in Miami, Florida with attorney James D. Keegan, where the practice focused on real estate litigation, including representation of clients involved in foreclosure, loan modification, short sale and deed in lieu of foreclosure. His main area of practice focuses on representing borrowers facing challenges with lending institutions. Sharpe is admitted to practice in Florida state courts and the US District Courts of the Middle District and Southern District of Florida. Sharpe brings his experience in the foreclosure area, contract disputes, and creditor related matters. He also handles general civil litigation, criminal matters and appeals. His outside interest include tennis, hockey, music and bridge.
Dennis Diecidue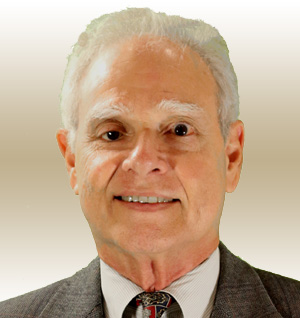 LEGAL: STETSON COLLEGE OF LAW, ST. PETERSBURG, FL J.D.,1969 UNDERGRADUATE:LOYOLA UNIVERSITY, NEW ORLEANS, LA. B.A. HISTORY & POLITICAL SCIENCE, 1966 HIGH SCHOOL: JESUIT HIGH SCHOOL, TAMPA, FL., 1962 PROFESSIONAL CERTIFICATIONS
1983 BOARD CERTIFIED CIVIL TRIAL LAWYER BY FLORIDA BAR (RE-CERTIFIED, 1987, 1993, 1998, 2003, 2008)
1983 BOARD CERTIFIED CIVIL TRIAL LAWYER BY NATIONAL BOARD OF TRIAL ADVOCACY (1983 – 1999)
1993 CIRCUIT COURT MEDIATOR CERTIFIED BY FLORIDA SUPREME COURT (RE-CERTIFIED THROUGH JUNE, 2013)
1994 MEDIATION PANEL, U.S. DISTRICT COURT, MIDDLE DISTRICT OF FLORIDA
JURISDICTIONS IN WHICH AUTHORIZED TO PRACTICE LAW
FLORIDA STATE COURTS U.S. SUPREME COURT
U.S. DISTRICT COURT, MIDDLE DISTRICT OF FLORIDA
U.S. ELEVENTH CIRCUIT COURT OF APPEALS
U.S. COURT OF CLAIMS
EMPLOYMENT
1984- PRESENT THE DIECIDUE LAW FIRM, P.A.
1974-1984 PARTNER, DIECIDUE, FERLITA, PRIETO & NUTTER, P.A.
1972-1974 DENNIS G. DIECIDUE, P.A. (SOLO PRACTICE)
1971-1972 ASSISTANT COUNTY ATTORNEY, HILLSBOROUGH COUNTY, FL. (JUVENILE COURT PROSECUTOR)
1969-1972 ASSOCIATE, YADO, KEEL & NELSON, P.A.
ASSOCIATIONS
FLORIDA BAR ASSOCIATION SINCE 1969 -1988
MEMBER JUDICIAL NOMINATING RULES COMMITTEE -1990 – 1999
MEMBER LAW OFFICE MANAGEMENT ASSISTANCE SERVICE COMMITTE – 1994, VICE-CHAIR – 1995 & 1996, CHAIR
-1999, MEMBER OF THIRTEENTH JUDICIAL CIRCUIT GRIEVANCE COMMITTEE
-2002, CHAIR
HILLSBOROUGH COUNTY BAR ASSOCIATION SINCE 1969
-1989, MEMBER LEGAL ECONOMICS & TECHNOLOGY COMMITTEE
-1990, MEMBER ALTERNATE DISPUTE RESOLUTION COMMITTEE
-1994, MEMBER PROFESSIONAL COURTESY COMMITTEE
1969 – 2005 AMERICAN BAR ASSOCIATION
-AMERICAN BAR ENDOWMENT, 1992
FLORIDA JUSTICE ASSOCIATION (ACADEMY OF FLORIDA TRIAL LAWYERS) SINCE 1977
1988, MEMBER RULES OF CIVIL PROCEDURE SUBCOMMITTEE
1989, MEMBER LEGISLATIVE COMMITTEE
AMERICAN ASSOCIATION FOR JUSTICE (AMERICAN TRIAL LAWYERS ASSOCIATION ) SINCE 1980 -DIPLOMAT
AMERICAN BOARD OF TRIAL ADVOCATES (ABOTA) SINCE 1989
AMERICAN INNS OF COURT, TAMPA BAY INN OF COURT SINCE 1998
2000, PARLIAMENTARIAN
2001, SECRETARY
AMERICAN ARBITRATION ASSOCIATION PANEL OF ARBITRATORS (1994-1999)
AMERICAN MEDIATION ASSOCIATION, 1994
DIPLOMATE, CONGRESS OF CERTIFIED CIRCUIT MEDIATORS, 1994
SOCIETY OF PROFESSIONALS IN DISPUTE RESOLUTION (SPIDR), 1996
OTHER ACTIVITIES 1975-1980 MEMBER BI-RACIAL ADVISORY COMMITTEE TO HILLSBOROUGH COUNTY SCHOOL BOARD1978-1981 MEMBER HILLSBOROUGH COUNTY CIVIL SERVICE COMMISSION 1988-2008 BOARD OF DIRECTORS, FLORIDA SPECIAL OLYMPICS -IMMEDIATE PAST CHAIR, 1996 – 1998 -CHAIR, 1994 – 1996 -CHAIR ELECT, 1992 -1994 -VICE CHAIR, 1991 – 1992 -SECRETARY, 1990 – 1991 1989-2002 STATE OF FLORIDA GUARDIAN AD LITEM PROGRAM FOR ABUSED AND NEGLECTED CHILDREN, VOLUNTEER ATTORNEY
Karin Brown
Karin graduated with a Juris Doctor from Stetson University College of Law in 2010, where she served as a member of the Stetson University Student Leadership Committee. She was awarded the William F. Blews Pro Bono Service Award and the Stetson Law Leadership Certificate.  During law school, she worked as a law clerk for our law firm.  Karin graduated Cum Laude from the University of Florida in 2007, earning her B.A. in Criminology and a minor in Anthropology.  During her undergraduate studies, she served as an intern for the Florida Governor's Office in Tallahassee, Florida.
Karin is admitted to practice in Florida.  She is fluent in Spanish and is a member of the Young Lawyers Division of the Florida Bar.  Karin will be working on personal injury, auto accidents, criminal defense, family law, and other civil litigation matters.